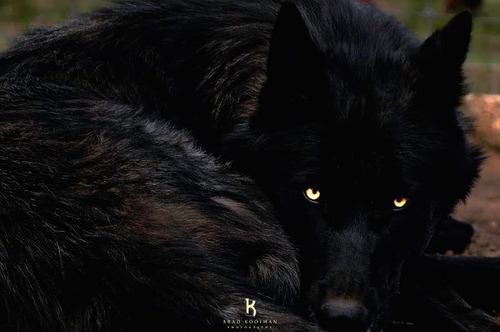 Name:
Commonly known as Crow. His real name is long forgotten.
Nicknames:
Just Crow. Feel free to give me any other nickname.
How to pronounce your name:
Just C-row
Gender:
Brute / Male
Species:
Dire and Timber wolf mix
Crush:
Not of this moment
Mate:
Look above.
Expecting:
I'm a dude..
Off-Spring:
......................
(Ignoring at this point)
Age:
3 years old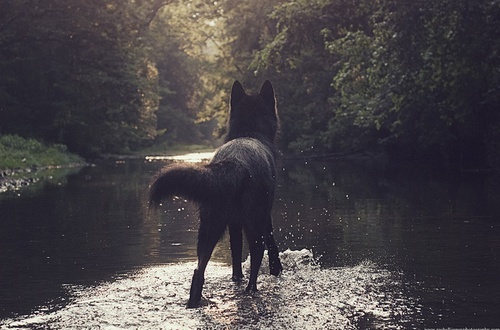 First Glance:
Crow is a tall dark mysterious brute with warm gold melting eyes. He has a strong muscular build. He gives of a kind and gentle aura. His expression is usually hard to read.
In depth:
When you get to know him you'll find he is a kind and respectful brute that just wants to help make other's lives easier. He likes to listen and give out advice. He can show to be very loyal and protective.
Personality:
Crow was cold and un trusting in the past, but now things have changed. He is a kind and gentle male that will do anything to help. He is easy to talk too and will always lend a shoulder or a ear to listen when one needs it. He is very understanding and not one to judge. Crow is quite protective and will take any means to keep his fellow pack mates safe from harm. This brute is not easily angered, but when he is he has quite the burning rage that can be very troublesome.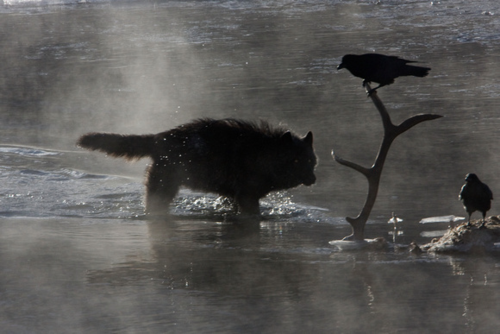 History:
Crow was born into a horrid pack that loved to destroy other packs. Just before he reached 1 years old his parents were murdered and his siblings were ripped from him. Crow's only company was the big black bird which pitied him. The big crow would often perch on a branch and watch him in the night, as if it was keeping watch. The crow would always be gone during the day though. Crow decided to call the strange bird Corvi. Now a teenager, Crow was old enough to train for his rank. The pack saw him 'unfit' to be a warrior so he was categorized as a spy. Crow went through harsh training and eventually got his rank. He took on many fake identities and would join packs with Corvi following through the skies. He would receive information and then destroy the pack from the inside.
Crow lived this life for about a year until he forgot who he really was. His reflection became a stranger to him and his name became meaningless. The only thing that hadn't changed from when he was a pup was the black bird which followed him around. Fed up,  the brute created a new identity for himself, Crow. Crow left the pack after fighting for his freedom. He received many scars, to remind him of this day that he is now Crow the faithful.
Now living the harsh live of a loner with Corvi flying above him. Crow fought constantly with lone wolves that thought they could take him on. He often went days without food when herds were difficult to locate. Unsatisfied as a loner, Crow decided to look for a new pack that wouldn't use his strength to kill others. He journeyed for weeks for a pack that would meet his requirements.
Birth Place:
Unknown
Birthday:
Unknown, he forgot a long time ago.
Family: His parents were killed and his brothers were ripped away from him. His only known relative is his elder brother Bliss (from a older litter). He also thinks of Corvi as family as the two often look out for one another.
Physical Problems:
None at the moment
Habits:
Bird watching. Crow has a big interest in birds because they can fly and always have freedom. Crow has a habit of following birds around and watching them for a long period of time without becoming aware of it.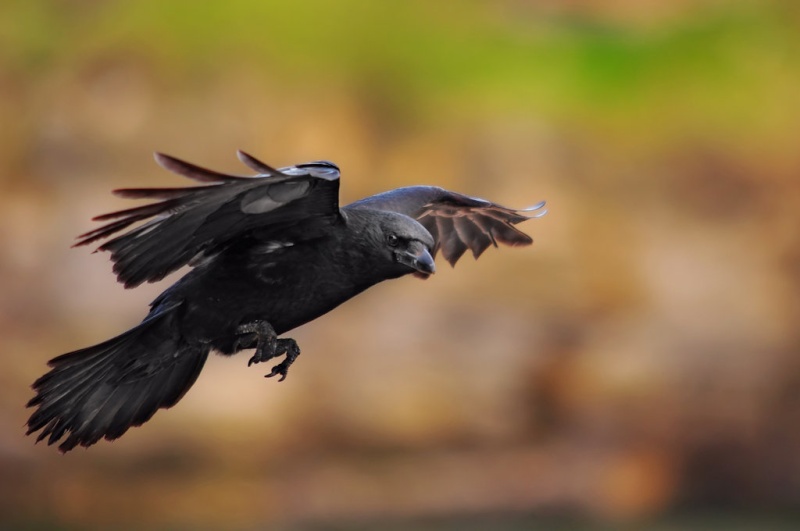 Scars:
All over his body
Strength:
Crow is very light on his feet due to his harsh training as a spy. He is able to sneak up on his opponents without the slightest sound. He also does this when not even meaning too. He's also a skilled fighter that can easily stand his own ground.
Weakness:
Crow's greatest weakness is when it involves hurting others. Crow will do anything to keep Corvi or his packmates from getting harmed.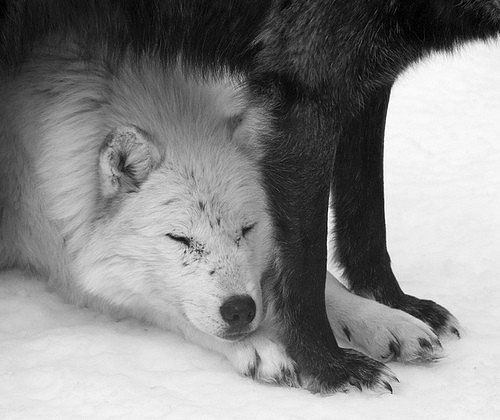 Likes:
> Birds
> Moon
> Night time
> Play fighting
> Tasty hares
> Pack mates
> Pups
> Loyalty
> Peace
Dislikes:
> Harsh sunlight
> Staying still for a long period of time
> Harm to Corvi or pack mates
> Disrespect
> Betrayal
> Constant sarcasm
> Pointless violence
> Wars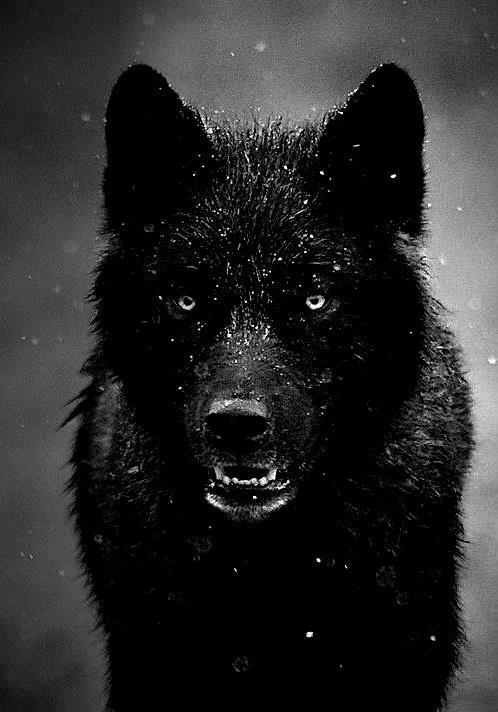 Physical Condition:
Strong and muscular
Coat condition:
Soft smooth pelt
Main Coat Color:
Dark dark grey
Other colors and markings:
Some lighter greys on his face and body
Iris Color:
Golden
Tail Tip Color:
Dark dark grey
Planning on joining the pack?:
Off course
Ranking in pack:
Slayer
Wanted Rank in pack:
Already got my wanted rank
Loner(?):
Used to be, but not any more.